Good friends from Easton Maryland on board today, my Goose Hunting buddies!
Slick calm pretty day.
Started out catching a couple nice Wahoos on the High Speeds!
Then went looking.
We had a Blue Marlin up and he ate the teaser before hooking him on the shot gun.
Rich did a textbook job angling him to the leader. Dang thing jumped all over the ocean tried to pass the boat, I got to do some boat drivin!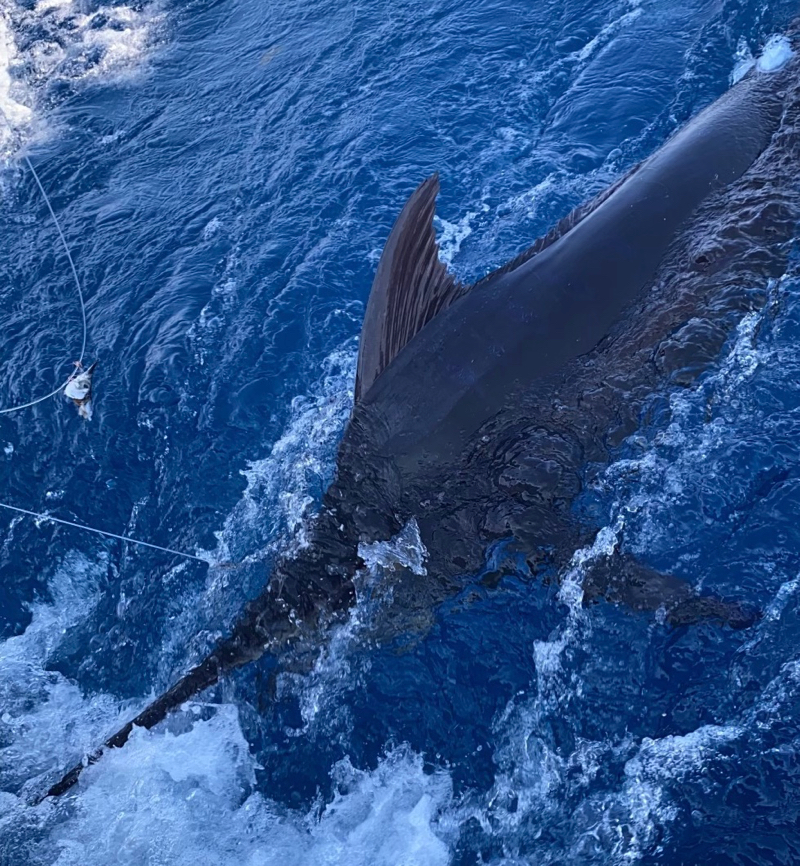 After that we found lots and lots of dolphins but they did not want to bite very good, but we caught a mess.
Great day with great folks!