New friends on board the bite me today, the Sours Family from Virginia on board.
It was a pretty day and we started out with a bang! a king and two wahoos on the fast troll out!
had a few more bites and ended up with a nice mess of wahoos!
They even hooked the captain and his family up with a chunk for dinner.
sashimi app and grilled wabblyhoo for the entree.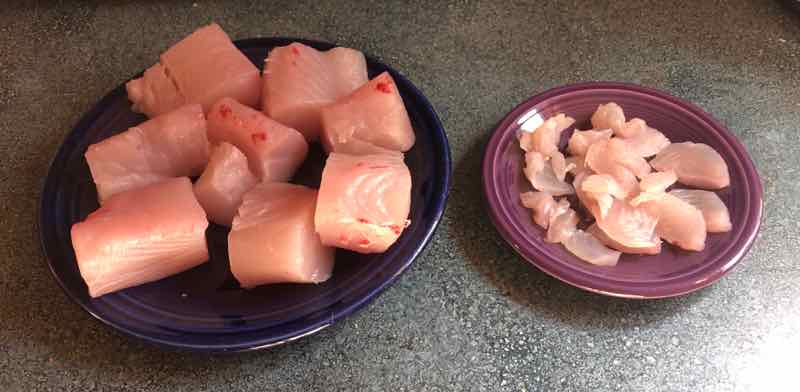 Thanks so much guys great to have you on board and hope to see you again soon!