Pretty scrappy fishing for the Hatteras Fleet today.
Every morning I try to look at a satellite shot of the gulf stream. This is an infrared image of the water temperature. It gives us some idea of where we might go. Making the guess, educated!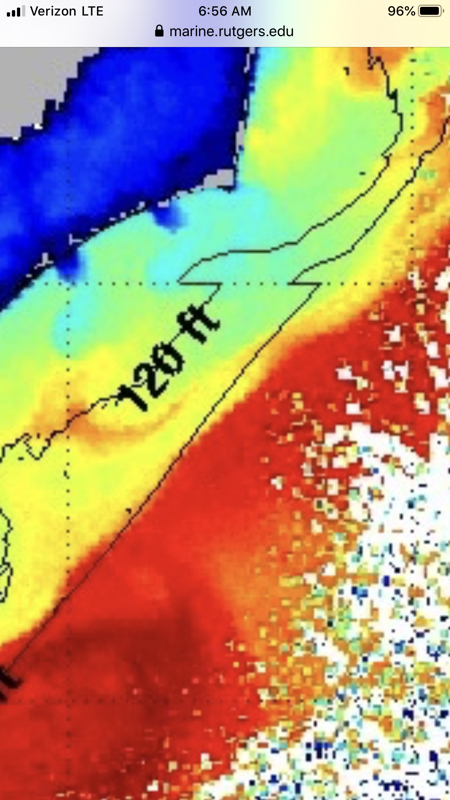 Anyway we had just a few bites but managed to catch a couple of wahoos including a citation 50 pounder for greg!
This is a picture of the smaller of the two, did not get a pic of the big one!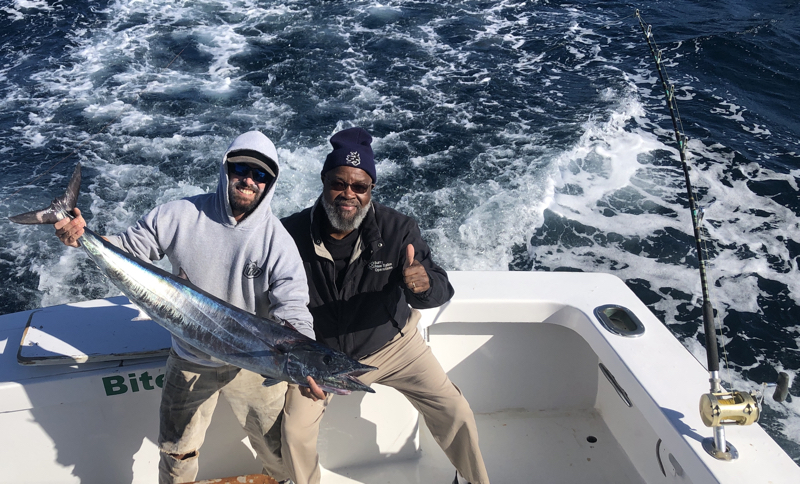 a little later we were covered up with sailfish while we had the wahoo wire out. we caught one! A citation releaser for David.
Thanks guys way to hang in there!