Cannon and her dad Charlie on board today.
Cool NE wind made it no longer tropic hot.
Cannon caught a wahoo on the high speed right off the bat.
Then slow for a while, till she hooked up on a Sailfish.
That is what we were looking for today, and we found one.
Took a bunch of string on 30# test but she did a great job expertly angling it to the boat for a release and a NC release citation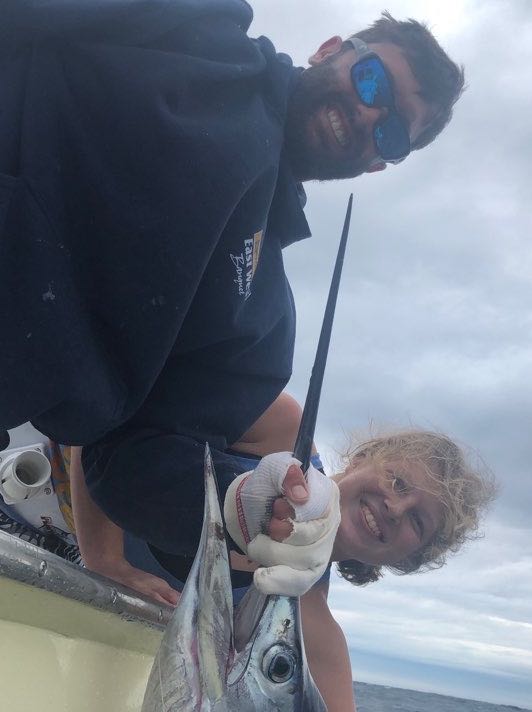 Late in the day she let her dad catch a dolphin.
Thanks guys