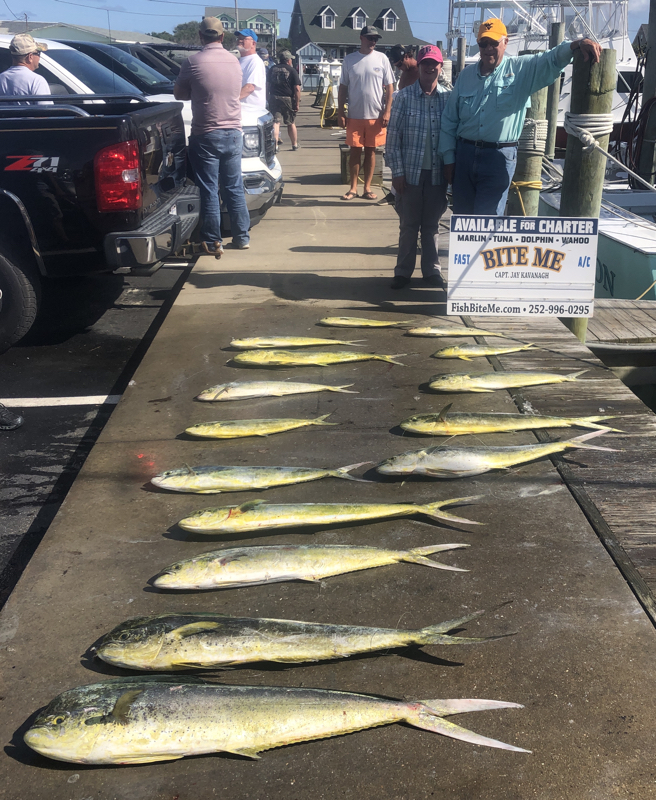 Long time friends and customers the Conleys from West Virginia back on board.
They love dolphin and that is what we fished for.
Caught a pretty good mess too of mixed sizes.
Saw a lot of grass, but it really was not holding like it shoulda been, but we scrapped away all day and put together a mess.
thanks guys, great having you all on board and thanks for the sea mullet!