Day two with the guys from South Carolina and elsewhere
We again targeted wahoo and tuna, but it was a little scrappy.
drug around all day and despite good conditions, only managed a few bites.
Highlight of the day was Gil's 49# wahoo, not quite as big as steve's from yesterday, but a real nice one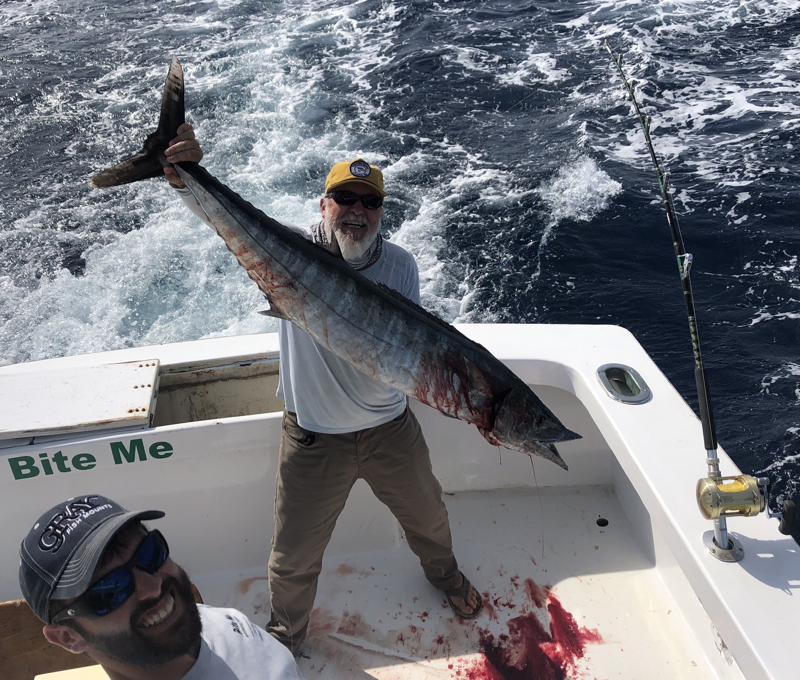 Thanks Guys, always great to have Dorsey, Pat, Bill, Roy, Gil and Steve on board, a large time was had by all!