The crew of the Coon Canoe on board today.
these guys fish a lot and it was a pleasure having them on board the bite me today.
We pulled the high speeds out to the deep and went one for two catching a nice wahoo.
Looked around in the deep for a little bit and noticing we had the right conditions, we did a little deep dropping, both electric and acoustic (hand crank) The boys caught a nice mess of tiles and a fat grouper (on the hand crank!)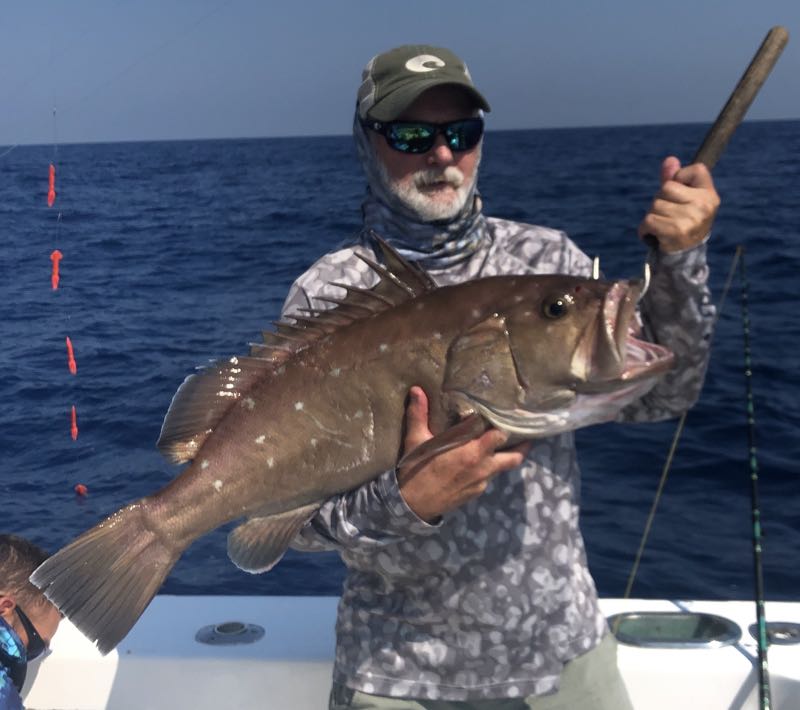 We then set out the spread and trolled around, hooked a triple header wahoo but only landed one and a small gaffer dolphin.
Fun crew and a pretty day!